When choosing the company to manufacture your industrial labels it is important to look at their reputation and years of experience. American Tape & Label will not only help customize your label, we will make sure you go through all the proper regulations necessary for industrial labels of all types. We will make sure that we deliver an excellent end product and that you are completely satisfied. If you manufacture or market pet care products, household cleaners, paint products, lawn, and garden products, car, boat care products, or chemicals for the industrial markets, we have the perfect labeling solutions you have been looking for. We can print on a number of face stocks with multiple colors, over-lamination, or UV Protective coating. Our labels are suitable for bottles, jars, jugs, and industrial drums. Many of our materials can be secondarily imprinted with thermal or inkjet technologies when variable printing, batch coding, and date coding are needed.
Call us for more information and to receive a quote within minutes with your specific requirements.
Pet Care Labels
Let American Tape & Label take away all of your label headaches and guide you through the necessary process of developing a rich and powerful pet care product label. Our years of experience will lead you to a quality custom label. We have the ability to print multiple colors by adjusting the richness and finishes so that you can develop that extra edge against all other products out there. American Tape & Label is well educated not only on the necessary looks of successful labels, but we are familiar with the rules and regulations of putting a pet care product label together. Our customer service is outstanding and our custom label abilities allow us to put together a program to fit your requirements that is best for your company.
People care about their pets and will continue to buy products that will help their pets. Pet care product labeling is regulated at two levels. The federal regulations, enforced by the FDA's Center for Veterinary Medicine (CVM), establish standards applicable for all animal feeds: proper identification of product, net quantity statement, manufacturer's address, and proper listing of ingredients. Some states also enforce their own labeling regulations. Many of these have adopted the model pet food regulations established by the Association of American Feed Control Officials (AAFCO). These regulations are more specific in nature, covering aspects of labeling such as the product name, the guaranteed analysis, the nutritional adequacy statement, feeding directions, and calorie statements. Call us for more information!
Household Product Labels
Household product labels including perfumes, air fresheners, candles, cleaning products, etc., are one of American Tape & Label's specialties. We use state-of-the-art technology to continue to produce the best quality product labels and quickly. Household products have many different shapes and sizes to fit spray bottles, squeeze bottles, etc. Since there are so many different bottles, we are willing to help you customize the labels to fit the bottle that you are using. We are prepared to help in any type of chemical household product and will help solve your label challenges. American Tape & Label will produce a label that will last and stay protected for a long time meeting all of your challenges and requirements. Please call us so that we can share our knowledge and direct you to a specific paper, adhesive, and shape or we can help solve your problems quickly and in the most cost effective way.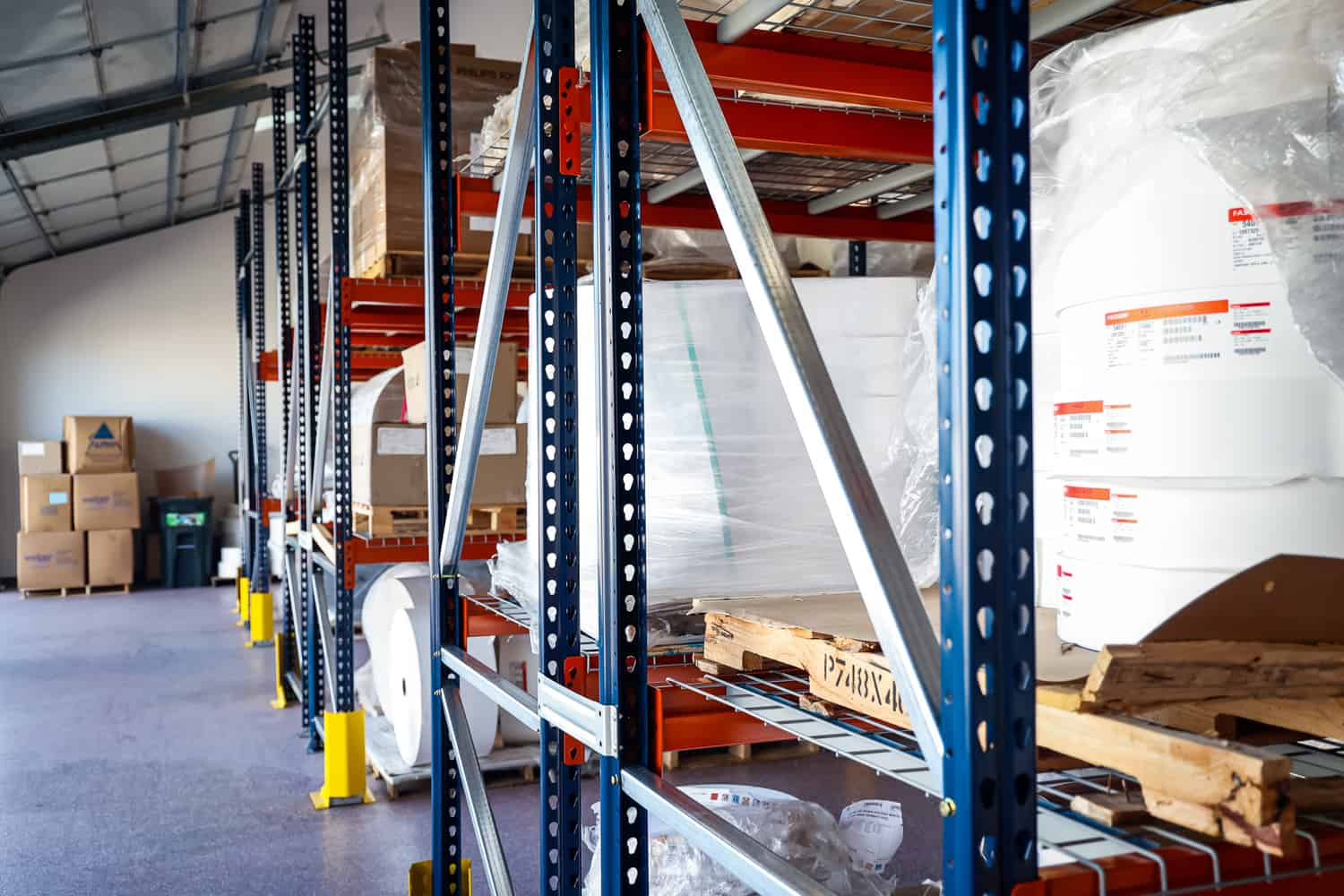 EXTENSIVE INVENTORY​
We have an extensive inventory of paper, films and foil materials that provide a wide range of label material choices to meet all the demands for the environmental conditions your product may be placed in. American Tape & Label also carries a number of matte or gloss film laminates and varnish options for that added protection your labels might require. We will help you determine which options you might need to use, depending on the types of environments and applications.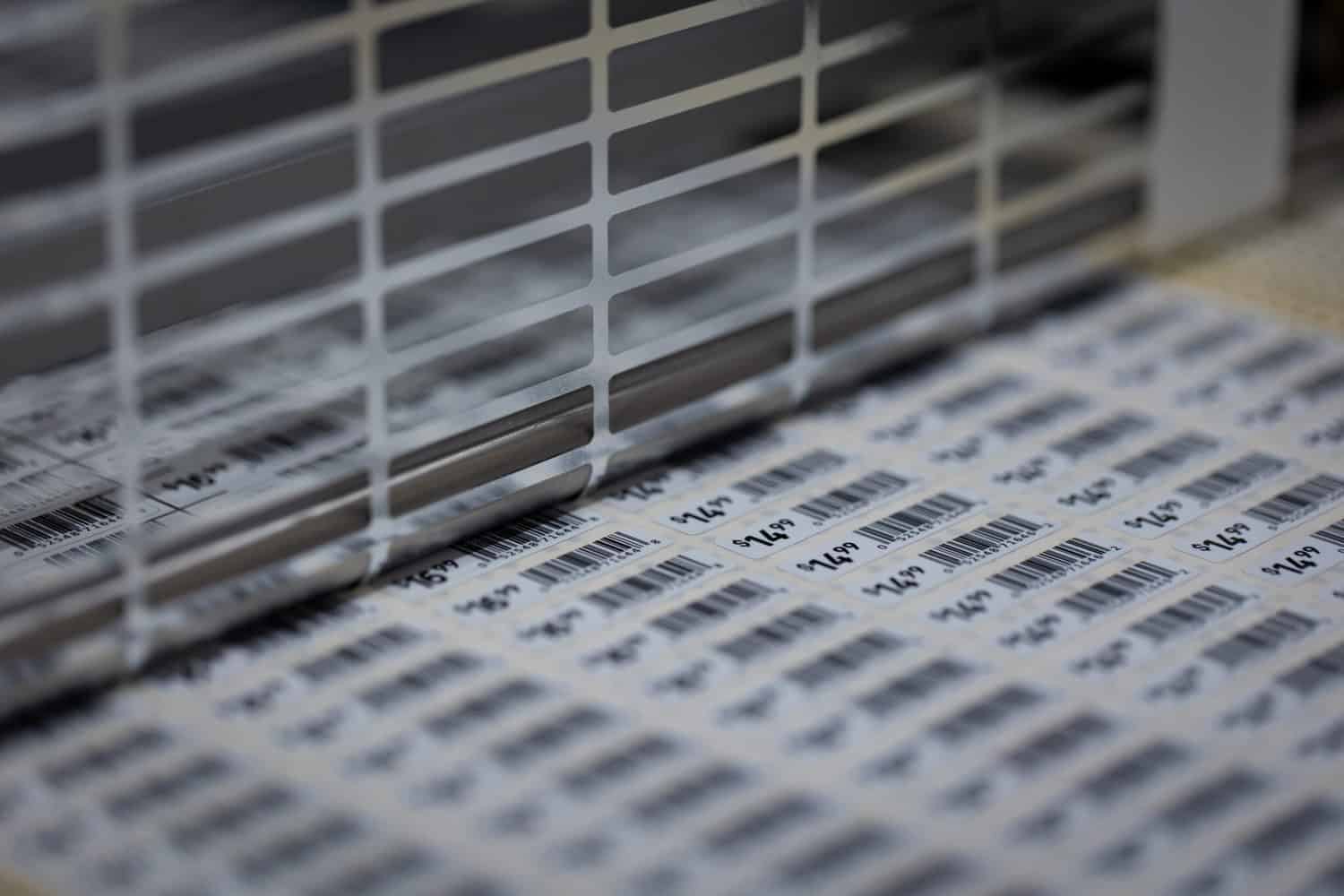 Sequential numbered and barcode labels can be produced to simplify your labeling process or business needs. American Tape & Label can meet your strict label application requirements. We can sequentially number a pre-printed label making your custom requirements become easy for us to accomplish. Contact our representatives if you have a special application not listed here and we will be sure to find a solution for you. With multiple sizes and shapes in stock we can produce most any custom label necessary for you. Many companies have saved money using processes such as these to simplify and direct their labeling processes. We can produce asset labels, warehouse tracking labels, ID labels and virtually any variable image label you can imagine. We have the technology and the updated software so that we can offer a wide range of barcode options and consecutive numbering configurations to suit your specific needs and applications. If you think your labels will be in contact with substrates that could possibly damage the label you would want to coat your labels with specialty spot varnish coats, laminates and perforations. Your labels can be provided on a roll for special machine or hand applications. If you have something specific call us and let us solve your inquiries.
Experience is important when choosing a company to print your industrial labels. With our years of experience, American Tape & Label is poised and ready to address all of your industrial label needs. We have many different options and solid solutions. Whether you require labels for electronic circuit boards, computer scanners, warehouse identification, equipment labels, asset tags, chemical labels, solvents, research labels, tamper-evident, security labels, or lama-label our staff has the skill and knowledge base to address your specific needs, price point and delivery schedule. American is determined and committed to finding you the right products with the best graphics and prepress around, making your product stand out to consumers. We use state-of-the-art presses and up-to-date technology so that you receive the best product labels.
Lama Labels & Book Lama Labels
American Tape & Label also has the opportunity to create a label that is tamper evident and can be written on, then sealed so that no one can tamper with the written words. This label is a high security label. This is extremely useful for those industries that need to write the information down and it be protected. We have many different paper adhesives as well as different coatings so that your product label will be protected and have the best application settings for the specific product.
American Tape & Label uses state-of-the-art technology to produce the best product label around. We will meet all of your challenges to produce a tamper evident label and make your job that much smoother. We have many options so please give us a call to see all that we are capable of or if you have something particular in mind.
Tamper Evident Labels
In many situations it is crucial to know if a product has been tampered with or to make sure that the proper information stays on the product. Tamper evident security labels are mostly used, but not limited to, software packaging, calibration records in the electronics industry, retail sale labels, NCR forms, asset labels, ID labels, and research labels, tracking labels, lab labels and various other types of applications that are high security. We can also barcode these labels for additional security and tracking purposes. We can produce security labels in many different shapes, sizes, and colors, finishing them in rolls or sheets in any quantity.
According to many of our customers tamper evident security labels are an excellent proven method of protection from counterfeiting of or tampering with your product. The labels are manufactured on "void" material or destructible vinyl and cannot be removed without showing evidence of a broken seal. If removal is attempted, the label with either destruct or a "void" or checkerboard pattern is left behind. We assure you that you will be secure in knowing and visually seeing that your product is protected.
Call us for more information and to receive a quote within minutes with your specific requirements.